The Ultimate Guide To Create Your First Blog For Free
This article is very close to my heart as I've have mentioned everything I myself have experienced while I was building my first site. And I know that setting your first blog or website could be backbreaking task at the outset. But you will get acquainted with the process and things will begin to fall in place as you advance. If you are a new to blogging and are looking out for free suggestions/resources on how to create your first blog free, you might find many if you googled.
But don't just follow all that you see in the results field. At times, it could be misleading. 
Here is a five-step guide to help you create your first blog for free.
Step 1: Learn to Limit Yourself
It is essential that who you read and whose advice you follow. You may consider reaching out to those who have built websites themselves and have learned from their own mistakes. I would suggest you to follow a few expert blogs who have a genuine credibility and are vouched for their domain expertise by the blogging community. You can search for the best blogging sites you can refer to on your journey to create one.
Why you should follow all that religiously? 
If you know someone who has extensive experience in blogging or building websites, they will be able to guide you about the aesthetics of your blog. 
Step 2: Read, Research, and Learn
It is always advisable to research before you even consider starting a blog or business website. Researching a little bit initially gives you enough insight into how and what you will have to look if you ever took to blogging.
Here is what I did: 
I had a few contacts in the digital marketing space whom I reached for the help. They provided me with the help and a few suggestions I needed back then. But I didn't just stop there. I researched, read over 30-40 blogs, and learned a lot from each one of those.
People will tell you to just start and learn while you blog. I was also told to just start and I will learn while I practice, But, isn't it always better to do some research and ensure that you have some basic facts in place? I am of the view that researching early on pays in a long run. I personally feel that researching a little bit and reading a few blogs of the fellow bloggers goes a long way! And it has proved right.

I have listed a few blogs that I have religiously read, The blogs listed below have helped me identify what my next move should be. (I personally thank each one of these gentlemen who have toiled hard to put such wonderful and successful blogs online.)
Step 3: Decide on Your Niche
If you are a creative person (I assume you are!) and someone who can generate ideas in no time, you better not worry. But if you are someone who always needs a little nudge, it is better to focus on what you like and where your expertise lie. That way,  you are safe and can write as many posts as you can. 
To decide on the niche of your blog, you should consider spending some time researching. GoogleTrends is one such tool that takes a lot of your load off and helps you identify the trending topics most people search and like globally.
Search for GoogleTrends in the search field. You can select the niche you want to target and select the location you belong to. Here is a sample screenshot that shows how you can select the category of your choice and see the results.
Select the location.
Step 4: Domain Name, Hosting, and Building
Once you have selected the topic of your choice, the next thing you will have to do is to look for the domain name registration, hosting, and building services. There are plenty available online, but choose one wisely. 
However, here is the list of a few best service providers you can select as they offer a good discount on each purchase. Bluehost is the most preferred option available for its easy-to-use platform and a wide variety of customizable options available, including themes and plug-ins.
Key Features:
Easy-to-use control panel
Customizable themes
Responsive design
Fast and friendly support available
Write without worry
Upload or embed media
Mobile and desktop apps
Godaddy is another service provider that offers a good deal and a lot of saving to new bloggers/businesses.
Key Features:
24×7 support
More domain names at better prices
Huge discounts provided
Trusted name
Helps you stay organized
Access to control panels
If you go either with Godaddy or Bluehost, don't forget to choose WordPress managed hosting option so that you don't have to do so many things on you own. If you are a developer or know about coding part, it is always better to go for the Developer option that gives you a lot of room to play around. 
With the Developer plan, you can play around with the different codes and add customizable plug-ins in your blog. You can also access instructional videos to make your task much easier. Always inquire with the support as to what services they provide and request them to explain every bit of it.
Step 5: Design and Structure
Once you have access to the control panel, you can create your free blog and customize it the way you want it. You can also refer to one of the best viewed blogs globally and use some of the features used on those blogs. While you design and structure your blog, you need to keep a few things in mind.
Decide what you want to include in your blog and how you want it to look.
Here are a few suggestions:
Don't add too many colors. Viewers don't like coloured blogs
Select easy navigation pane
Have a few sign up/login pop-ups installed to display either on bottom-right or bottom-left of your blog
Decide where you want the Google ads to appear on your blog
Add social buttons, preferably on the left side of the by line of your blog
Don't forget to share your experience of setting up your blog. I would like to know how you did that.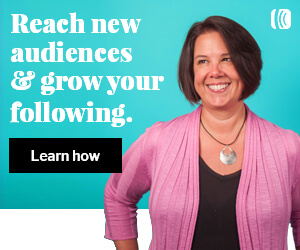 5 Responses